OLYMPIC TORCH BEARER
"May joy and good fellowship reign, and in this manner, may the Olympic Torch pursue its way through ages, increasing friendly understanding among nations, for the good of a humanity always more enthusiastic, more courageous and more pure."
 Pierre de Coubertin – Founder of the International Olympic Committee
Grand Master Nardizzi was a torchbearer in the 2012 London Olympics. He was nominated by Nicholas Mellor, Co Founder at Masanga MENTOR Ebola Initiative. Mr Mellor's son, Theo, was a student of one of the Kids Program classes run by GM Nardizzi. He was nominated for his contribution to teaching the Taekwon-Do Kids Program to children in the community, in particular with regards to teaching the tenets of Taekwon-Do.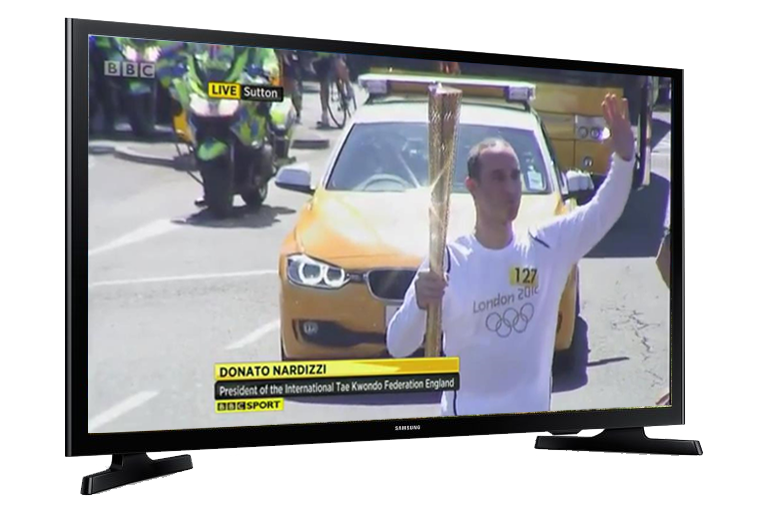 GM Nardizzi carried the Olympic torch in the Merton area, London. Many Taekwon-Do students turned up to support him, some wearing their dobok, whilst millions of people from all over the world watched it on live stream.
GM Nardizzi described the experience as "exhilarating due to the joy and excitement emanating from the crowd". He also said he was "honoured to be representing ITF Taekwon-Do on such a celebrated occasion".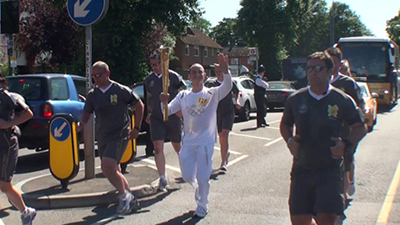 GM Nardizzi was nominated to carry the torch by Nicholas Mellor, and was approved by the sponsor Lloyds Bank. He was presented the opportunity for his work writing the Taekwon-Do Kids Development Program and for his years of teaching in his local community. The Taekwon-Do Kids Program is now taught all over the world as the official ITF programme for children.