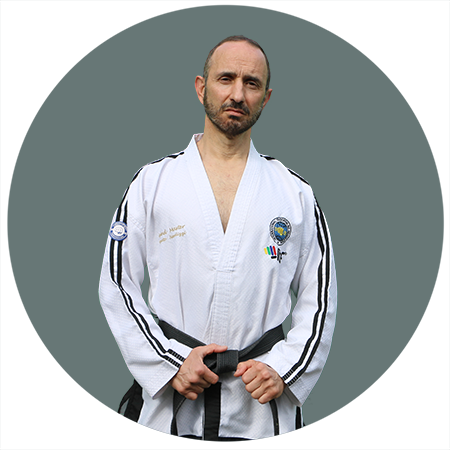 "I am Donato Nardizzi, a 9th Degree Grand Master in ITF Taekwon-Do. After having dedicated over 40 years of my life to practicing the art under the father and founder of Taekwon-Do, General Choi Hong Hi, I am on a mission to promote his legacy and spread the teaching of authentic Taekwon-Do all over the world."
"Along with my free YouTube channel, I offer a series of personalised services to help improve your physical and technical ability. These services range from general fitness and flexibility to specialised Taekwon-Do services, helping with patterns, sparring, power, and much more."

Video Analysis
Send a video of up to 5 minutes of you performing a pattern, fundamental  techniques, sparring etc.  and Grand Master Nardizzi will give you video analysis feedback.

Private Lessons
One to one  physical or virtual private lessons conducted via zoom to help you improve any aspect of Taekwon-Do you wish to work on. For small group private lessons please enquire.

Seminars & Events
Grand Master Nardizzi is available for conducting seminars any aspect of Taekwon-Do. You can hire his services for physical or online events. For more information  please enquire.

Training Plans
Grand Master Nardizzi offers a range of training plans for both Taekwon-Do and fitness to help keep you on track and to help you train the right way. Find the right plan for you.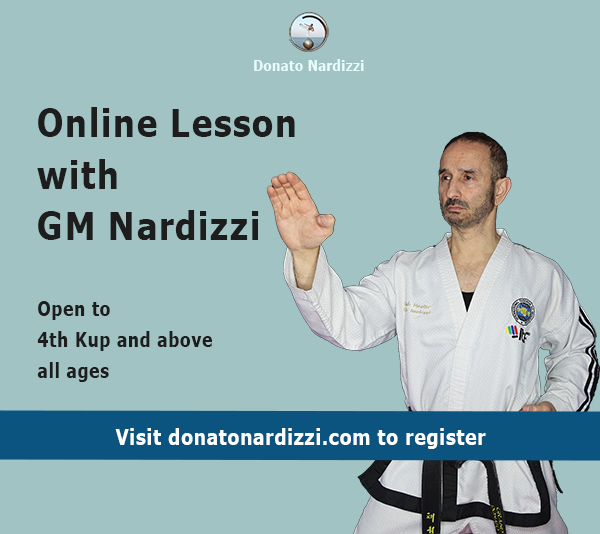 GM Nardizzi's next online lesson for blue belts to black belts will be on Sunday 26th February 3.00pm-4.00pm (GMT). Open to ITF members.
Our featured video from Grand Master Donato Nardizzi's YouTube channel is his latest video interviewing his most senior student, Master Russell Dennis 8th Degree, who is also a pro MMA fighter, coach and referee.  In the interview they discuss how effective Taekwon-Do can be in  MMA and the benefits of competing in MMA.
Latest Instagram Posts
(Disable Adblocker to view)