GM NARDIZZI'S LINE OF INSTRUCTORS

An old Korean proverb states, "father and mother are the parents who bring me up while the teacher is the parent who educates me." This is the reason why [in Korean culture] a student was expected to pay as much respect to his teacher as he would his parents. (Gen. Choi Hong Hi pg 43, Taekwon-Do, 5th edition 1999)
Donato Nardizzi started training on 9th July 1977 in Putney TKD School in South London. The school was affiliated to the United Kingdom Taekwon-Do Association (UKTA) and the International Taekwon-Do Federation (ITF).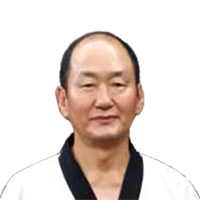 GM TONG WANG SHIN

The first instructor was Tong Wan Shin who is now a Grand Master with the WTF. After a few months, by the time Donato Nardizzi reached yellow belt grade, Tong Wang Shin moved to Manchester and the Putney school was taken over by Pan Sim Woon.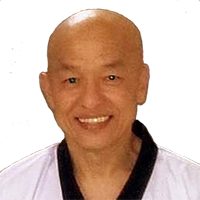 GM PAN SIM WOON

Pan Sim Woon is also now a Grand Master with the WTF. After a few months Pan Sim Woon left the Putney school and it was taken over by Raymond Choy.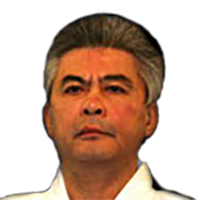 GM RAYMOND CHOY

Donato Nardizzi continued training in Putney until he reached Black Belt 3rd Degree. Raymond Choy (now a Grand Master) eventually left the ITF in 1988 and formed his own association, the British United Taekwon-Do Federation (BUTF). Donato Nardizzi was torn between his loyalty to his instructor and his loyalty to the ITF and General Choi Hong Hi. Donato decided to remain with the United Kingdom Taekwon-Do Association (UKTA) in order remain affiliated with the ITF. He then continued his training with Master Rhee Ki Ha (a 7th degree at that time).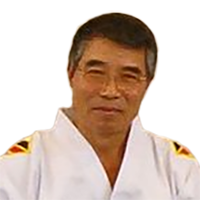 GM RHEE KI HA

Master Rhee was residing in London at the time and often conducted seminars for the Black belts. Master Rhee later became the first person to be promoted to 9th Degree Grand Master by Grand Master General Choi Hong Hi. Donato Nardizzi was present when GM Choi Hong Hi announced the historic promotion on 1st July 1997 in St Petersburg, Russia.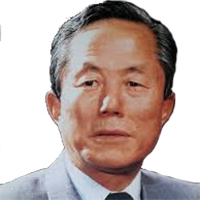 GM CHOI HONG HI

During the 1990's and up until 2001 Donato trained with the Founder of Taekwon-Do, Grand Master General Choi Hong Hi. GM Choi Hong travelled the world conducting International Instructors Courses (IIC's), and often coming to the UK. Donato Nardizzi attended regular IIC's with GM Choi all over the world. The last IIC he attended with General Choi was in Budapest in 2001 where Donato was promoted to 7th Degree Master.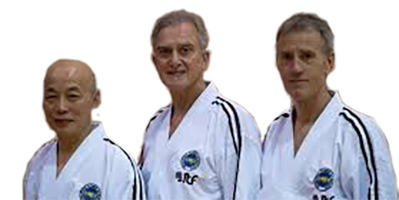 ITF TECHNICAL COMMITTEE
Following GM Choi death, the IIC's were conducted by the ITF Technical Committee led by Grand Master Marano from Argentina. Other members of the committee also included GM Tran, GM Trajtenberg, GM Bos, GM Lan. Donato, to this day, continues to attend IIC's to train with the Grand Masters of the ITF.